Medium Capacity Single Shaft Shredder build byHARDEN in China is equipped with only one shaft with rotary blades, ahydraulic-driven pusher, and a screen underneath the rotating shaft.
Single shaft shredder is applied to shredthick and solid material, like plastic extrusion purging ingot, rubberrolls, bones, wood lumbers, etc. With a single-shaft shredder, once thematerial is fed into the hopper, the hydraulic-driven plate pushes the materialtowards the cutting shaft to ensure the material is shredded by the rotary cuttingblades. The material will be repeatedly shredded until the shreds are smallenough to pass throughput the screen mesh as output.
HARDEN's single shaft shredder isbuilt for shredding to exactly defined sizes of piece. The effectiverotor-stater cutting principle with sieve below for defining the size ofmaterial flakes. The highly efficient single shaft shredder is all-rounder foruniversal fields of application.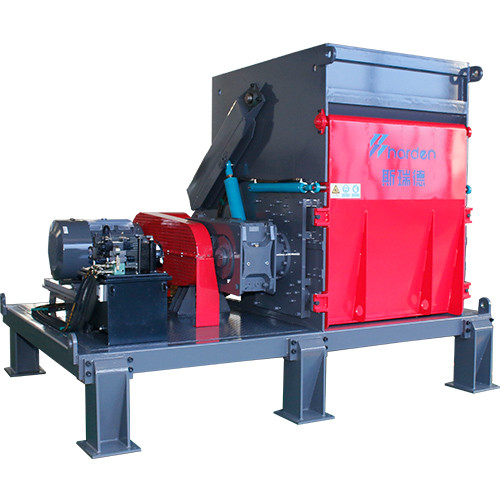 Applications of Single Shaft Shredder
·      Plastics — Various rigid and flexibleplastics including Moldings, Purging/Lump, Profiles, Films etc.
·      Timber/Wood — Pallets, Joiners Waste,Green Waste etc.
·      Paper & Cardboard — Confidential Documents,Production Waste, Packaging Materials etc.
·      Rubber — Skeletal Scrap, ProductionWaste etc.
·      Non-ferrous Metals: telecoms andindustrial cables, aluminum cans/sward/cables
·      Textiles — Carpet (Rolls & Tiles),Garmentsetc.
·      Security Destruction — counterfeit items,faulty goods, out of date stock etc.
·      Foam — production waste.
·      Mixed Household & CommercialWaste —RDF/Reproduction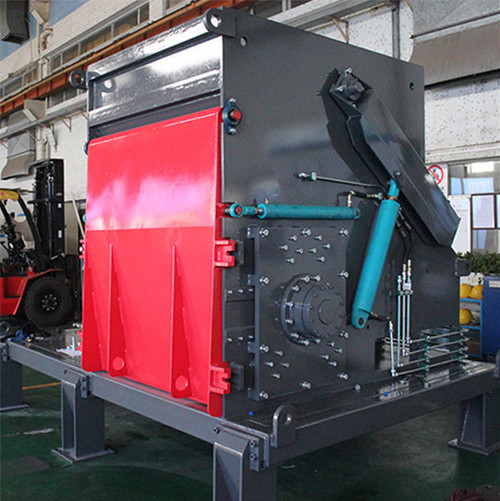 Specification ofHarden Single Shaft Shredder Model SM1300
| | |
| --- | --- |
| Model | SM1300 |
| Hopper opening mm | 1200*1600 |
| Cutting chamber mm | 1300*1600 |
| Screen size mm | φ20-100 |
| Motor power kW | 55/75 |
| Voltage V/Hz | 380V/50Hz |
| Machine dimension mm | 3450*2530*2570 |
| Machine weight kg | 8000 |
Note: 1. Customized voltage available.  2.Output flake size depends on materials.