General Solid Waste Shredder—Shearing-Type Shredder
Share
publisher

Harden Machinery Ltd.
Issue Time

Jan 10,2021
Summary
The double shaft shredder is especially used for wood, waste plastic, waste rubber tires, bulky waste, municipal solid waste, medical waste shredding.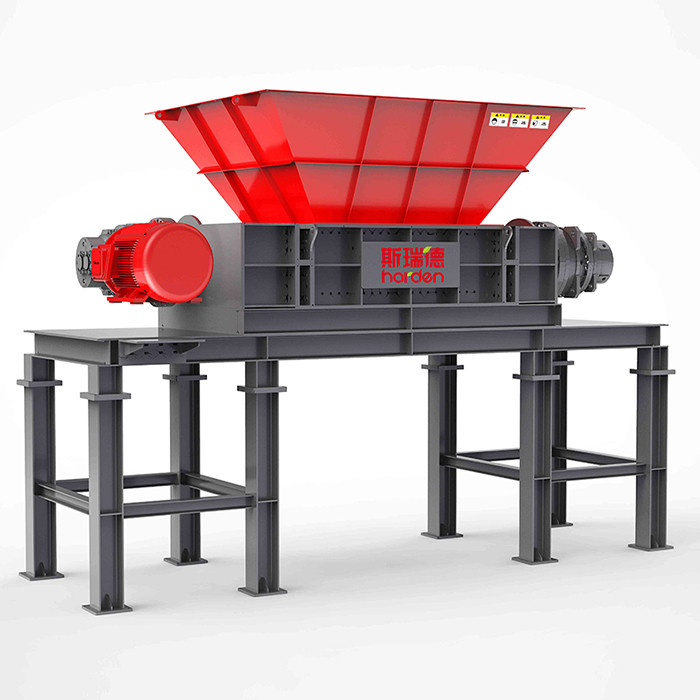 For solid waste pretreatment, solid waste shredder is required to have the advantages of high throughput, low power consumption, wide material adaptability, and low noise. These requirements limit the application of hammer crushers, impact crushers, jaw crushers, antiroll crushers, and cone crushers for solid waste treatment, especially for municipal solid waste. The shearing type shredder can disassemble large solid waste into 20-50mm diameter fragments, which can be used for the pretreatment of solid waste such as waste plastics, waste rubber tires, organic waste, wood pallet, bulky waste, MSW, and so on.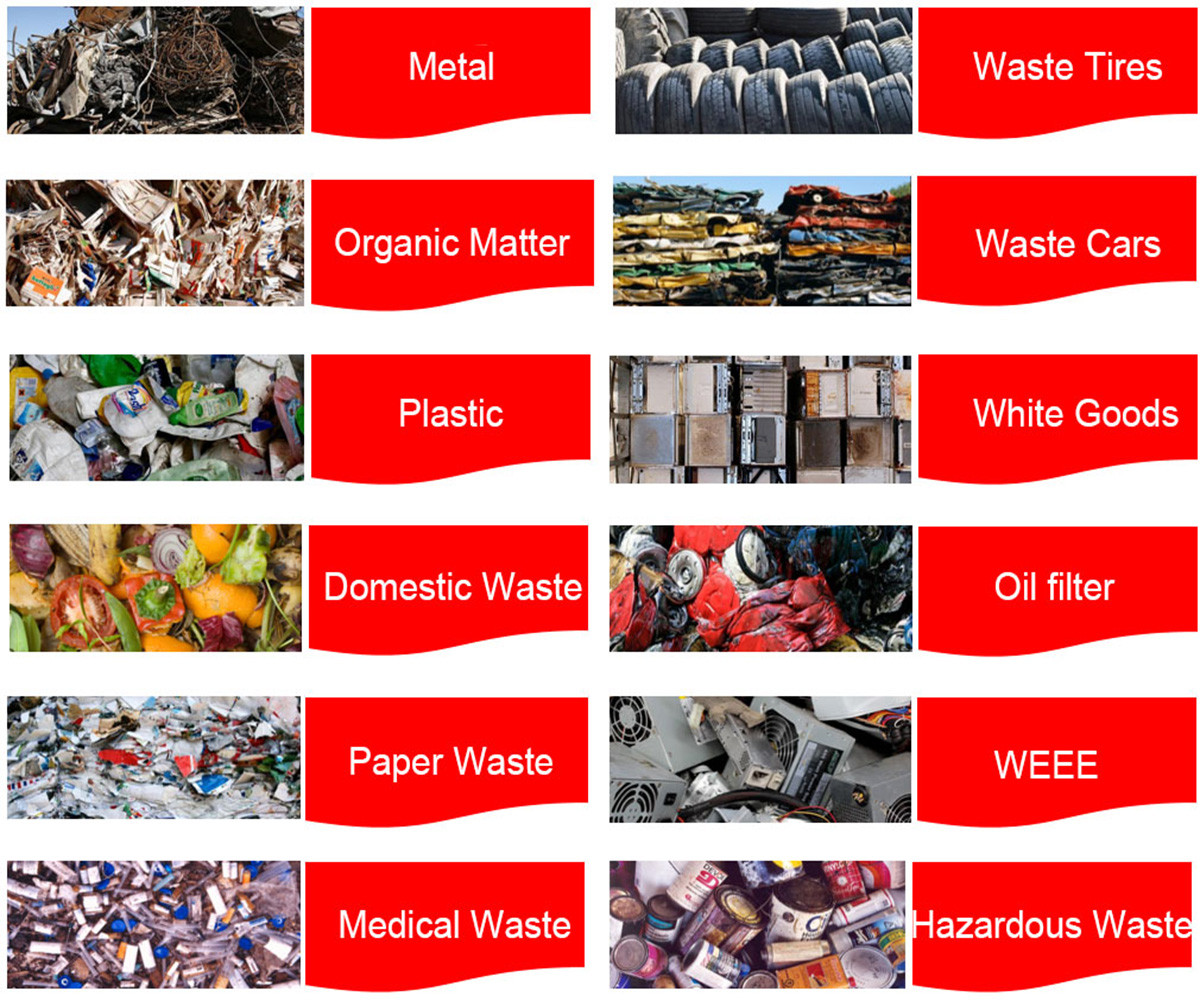 WHAT IS A SHEARING-TYPE SOLID WASTE SHREDDER?
The shearing type shredder is the most commonly used shredder in the solid waste treatment industry, mainly relies on the principle of cutting and shearing to complete the process of solid waste shredding, can be used for wood, plastic, tires, metal, domestic waste, and other material.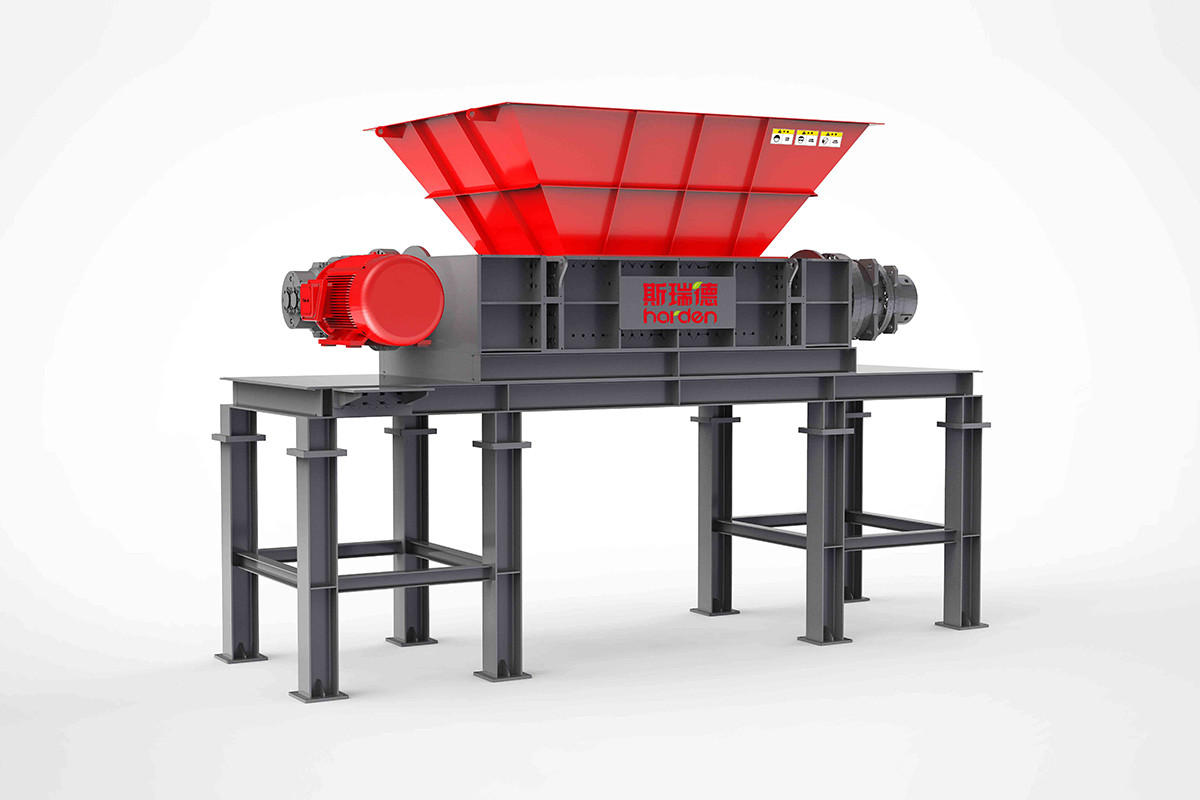 THE MAIN STRUCTURAL COMPONENTS OF SHREDDER:
(1) Cutter plate: shreds the material
(2) Fixed knife: anti-blocking
(3) Cutter shaft: combines with cutter plate
(4) Cutting chamber
(5) Support frame
(6) Drives (hydraulic or motor)
(7) Power transmission structure
(8) Control system
ADVANCED TECHNOLOGY FOR CUTTER CLEARANCE
The most problem with shearing type shredder is that the cutter clearance between cutters is fixed. It's difficult for mixed waste shredding because a great deal of cutting force is required in the shredding process of large material. If the cutter clearance is adjusted, the relatively thin waste will be squeezed in the clearance, or even wound on the shaft. When the clearance is adjusted to small, the large material crushing is very laborious, and the friction energy consumption is relatively high. The only way to solve this awkward situation is to increase motor power, which can easily damage the cutter and increase energy consumption. Harden continues to research and develop technology to provide customers with the best cutter clearance solution.