What Is Palm Kernel Shell?
Palm oil industry is quite common in most countries of Southeast Asia and Africa. Palm fruit covered with palm kernel shell is the raw material to produce palm oil. Palm kernel shell also named PKS is the shell of palm fruit (Arecaceae), being separated from palm fruit throng palm oil process.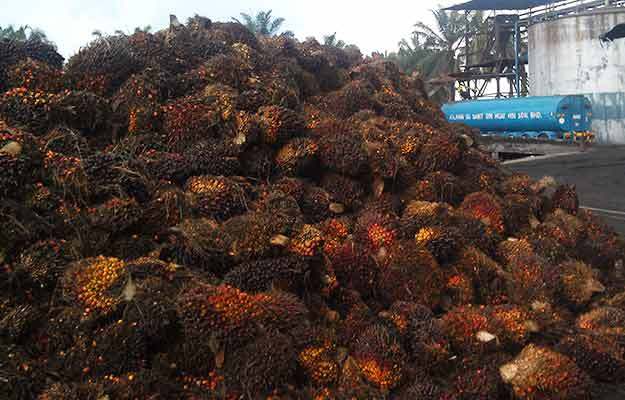 Value of palm kernel shell pellet and palm briquettes
Before biomass fuel idea enter the market, palmkernel shells are generally be used to make black color palm kernel compost by burying underneath the land for a very long time. However, such great amount of palm kernel shells are not that easily rotten and alkalinity of the soil will be destroyed by the acid substance produced after decay.
With the development of biomass fuel technology, processing palm kernel shells into high caloric RDF (refuse derived fuel) has proved to be a good way. The calorific of pelletized palm kernel shell is about 4200~4900 cal/kg.
Four producers of making Palm Kernel Shell refuse derivedfuel
Step1 Collecting of Palm Kernel Shell
In 2005,7,599, 000 ha oil palm was harvested in Asia totally and with 146,093,000 tonnes of fresh fruit bunches and 10224000 tonnes of Palm Kernel Shell produced. Most of Palm Kernel Shell can be collected in palm oil factories.
Step2 Shredding of Palm Kernel Shell
Shredding bulky Palm Kernel Shell into smaller particle is a vital step to reduce thespace of storage and produce palm pellets and palm briquettes. Harden Company specialized Palm Kernel Shell shredder two shaft shredder and hydraulic shredder can process bulky Palm Kernel Shell into 10-20mm particle.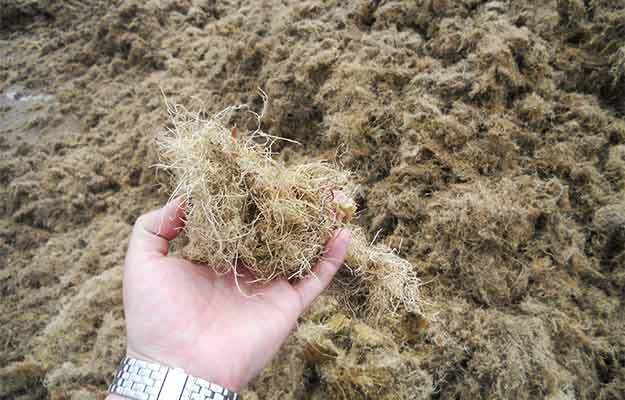 Step3 Drying of Palm Kernel Shell
Palm Kernel Shell contains high water content, to produce high caloric RDF for boiler,removing water with a dryer is a necessary step.
Step4 Pelletizing of Palm Kernel Shell
Palm fiber pellets or briquettes are compressed palm fiber. They can be made by pelletmill and briquette machine.
Recommended Harden Palm Kernel Shell shredder
Harden double shaft shredder series has done great performance in shredding Palm Kernel Shell, Palm Kernel Shell can be shredded into 10-20mm particle size by two shaft shredder. Harden double shafts shredder TS508 and hydraulic shredder TDH812 carry lots of excellent experiences in shredding Palm Kernel Shell for cement factories in Southeast Asia and Africa.
| | | |
| --- | --- | --- |
| Specification | Two shaft shredder TS508 | Hydraulic shredder TDH812 |
| Drive | Electric system | Hydraulic system |
| Motor power kW | 30 | 75 |
| Cutting chamber mm | 850*500 | 1220*650 |
| Machine size mm | 2250*1670*2368 | 3230*990*420 |
| Machine weight kg | 3500 | 2900 |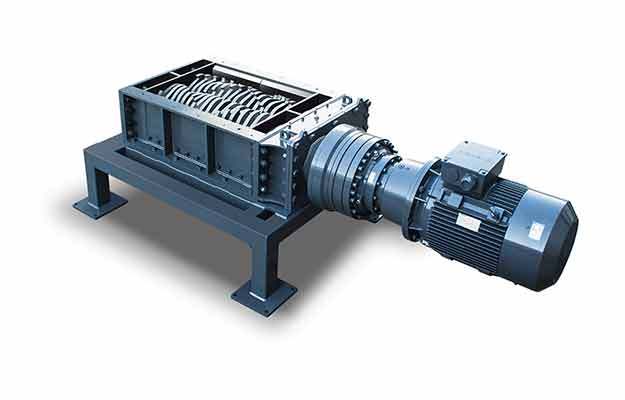 Features of Harden Palm Kernel Shell shredder
l Robust base mentto guarantee stable operation and low noise
l Tempered gearsare high frequency surface hardened
l Casted bearing support has high strength and stability
l Surface hardened wear-resistant alloy guarantees knife life
l Grinded spacers and tempering high-strength shafts
l Electric components of Siemens, Schneider, Omron and ABB brand
l Double sealing rings for bearing protection
Just feel free to contact Harden for more information about Palm Kernel Shell shredder
Harden Machinery Ltd.
Tel: 0760-89935422
Fax:0760-87601102
Web: www.industrial-shredder.info
Add: Torch Development Zone, Zhongshan City, China