Harden Industrial Hazardous Waste Processing Technology
Share
From

http://www.industrial-shredder.info/information/news/
publisher

Tyra
Issue Time

2018/04/01
Summary
Generally solid waste includes municipal waste, industrial solid waste and hazardous waste, and the industrial hazardous wastes in this article refers to hazardous products which are produced or discharged during the production or processing of industrial plant and mining enterprises. It is classified as "National Hazardous Waste List" or recognized as hazardous solid waste. T
Generally solid waste includes municipal waste, industrial solid waste, and hazardous waste, and the industrial hazardous wastes in this article refer to hazardous products which are produced or discharged. The production or processing of industrial plant and mining enterprises. It is classified as the "National Hazardous Waste List" or recognized as hazardous solid waste. The most common hazardous solid waste are paint bucket, paint residue, oil cloth, waste oil, oil sludge that is used or discharged during the production.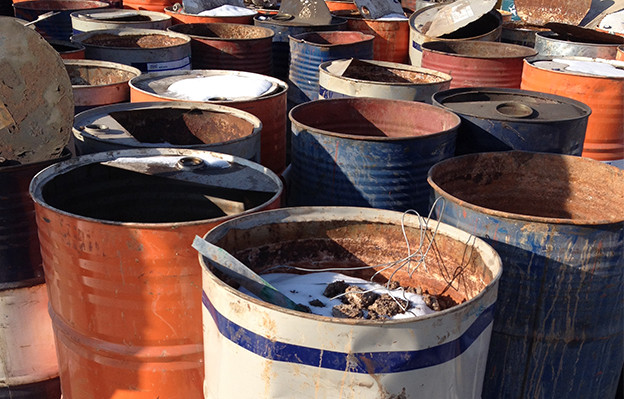 Three ProcessingTechnology of Industrial Hazardous Waste Disposal
For environmental health, industrialhazardous wastes must be collected, transported, disposed of and managed inaccordance with the relevant national requirements. Currently there are threemain industrial hazardous waste disposal ways, industrial hazardous wasteincineration process, industrial hazardous waste physical and chemicaltreatment process, industrial hazardous waste incineration & landfill treatment process.
Disposal difficulties during the Industrial Hazardous Waste Processing
In the case of industrial hazardous wastewith low ignition and explosive gases, there are a lot of heat generation,severe collision, strong agitation and other unstable factors in the process ofshredding, which can easily lead to explosion or fire, so the industrial hazardous waste disposal system must be equipped with multiple safety protection.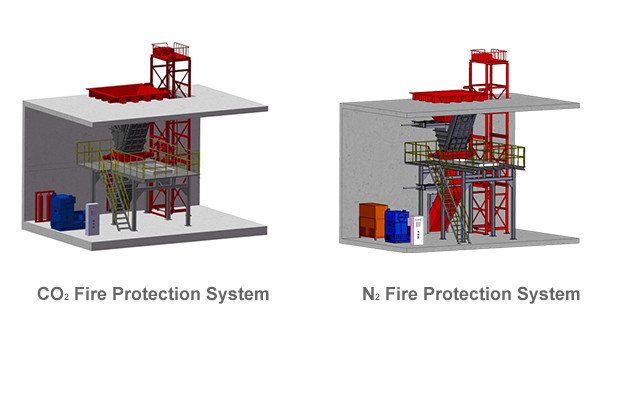 Harden Industrial Hazardous Waste ProcessingTechnology and SMP system

Harden company carries thousands ofsuccessful cases of industrial hazardous waste disposal. Super star to dispose industrial hazardous waste disposal is the model TDH812, which comes with a hydraulic driven system. The most representative industrial hazardous waste processingsystem is SMP system, it contains the main three procedures for industrial hazardouswaste disposal--Shredding, Mixing and Pumping.
Shredding: Hazardous waste will be shredded by Harden powerful industrial hazardous waste shredder
Mixing: Mixing conditioner makes the industrial hazardous waste suitable for pumping
Pumping: A robust pump feeds the kiln by fully sealed tubes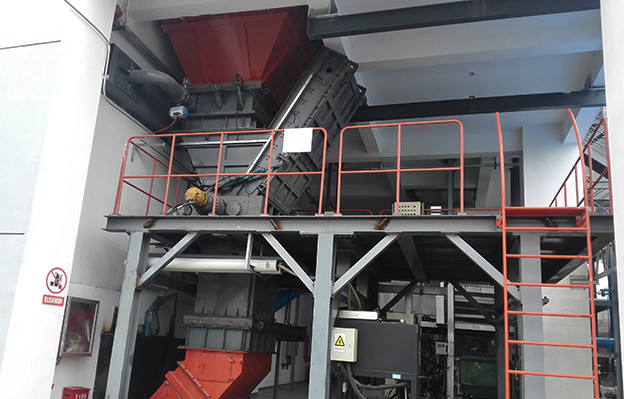 Features of Harden Industrial Hazardous Waste ProcessingSystem

Harden One-stop Industrial Hazardous WasteProcessing Solution
Ø Lifter+Shredder+FireControl System
Ø Lifter+Shredder+FireControl System+Mixer+Pump
l Drivenby world-class hydraulic system
l Quality hydraulic components with 35 Mpa of maximum pressure
l Automatic overload protection
l Knives are made of high strength alloy, no worry of metal crushing
l Knives can be repaired by welding to reduce the maintenance cost
l Double seals, dust proof maze and material baffle for core part protection
l Automatic fire extinguishing system
l Maintenance mode for easy, safe operation
l Forced feeding by hydraulic press
l Siemens and Schneider electric components ensures high stability
Recommended Harden Industrial Hazardous Waste ShredderTD912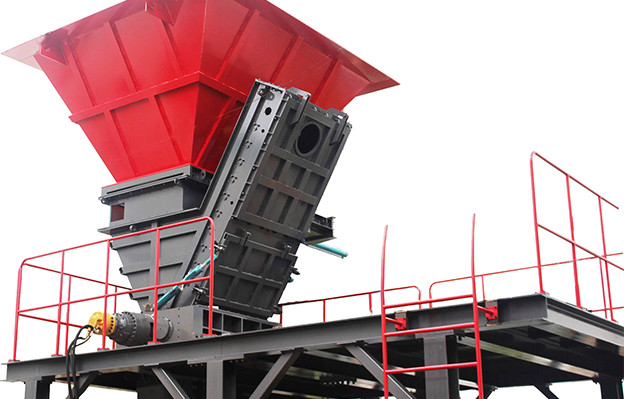 More specifications about industrial hazardous waste shredder TDH912 as below
| Model | TDH912 |
| --- | --- |
| Motor power kW | 75*2 |
| Cutting chamber mm | 900*1200 |
| Knife size mm | Φ400*50 |
| Knives quantity pcs | 20/40 |
| Service voltage Hz | 380V/50Hz |
| Machine dimension mm | 5100*2800*3200 |
| Machine weight kg | 2900 |
| Output t/h | 10-20 |
Please feel free to contact Harden to discuss more industrial hazardous waste disposal solution.
Harden Machinery Ltd.
Email: info@hardenmachinery.com
Tel: 0760-89935422
Fax:0760-87601102
Add: Torch Development Zone, Zhongshan City, China